Fortune Magazine recently released its annual "40 under 40" list of the world's most important and influential people under the age of 40. Among the star-studded list of youthful leaders and visionaries were a few stand-out social entrepreneurs. These individuals illustrate how a good idea can be a truly powerful tool in the hands of a committed person, no matter their age. Here's a look at 4 of these innovative changemakers: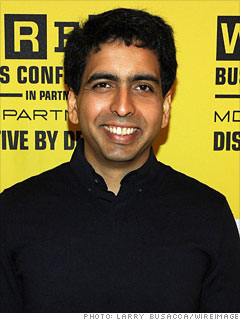 Salman Khan, 35, is a former hedge fund manager who became an online educator. He founded the nonprofit organization Khan Academy with the goal of providing a free world-class education to anyone anywhere. His website now has more than 3 million unique users per month, while people have viewed his virtual tutorials 70 million times and completed 100 million of his online exercises.
Charles Best, 36, is the founder of the nonprofit organization DonorsChoose.org. The organization raises funds for public school classrooms and has given away $90 million since 2000. Teachers and school administrators from around the country use the website to post classroom project requests. Donors browse the website to find projects that inspire them, and when a goal has been met, DonorsChose.org delivers the materials to the school.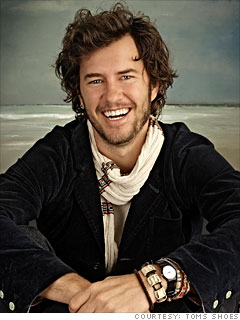 Blake Mycoskie, 35, is the found of Toms Shoes. For every pair of shoes that his company sells, they donate a pair to a child in need. The company has been incredible successful, and has sold 2 million pairs through 1,000 stores in 30 countries around the world. Toms Shoes has become the prime example of a company using free market principles to make a profit while simultaneously benefiting those who are less fortunate.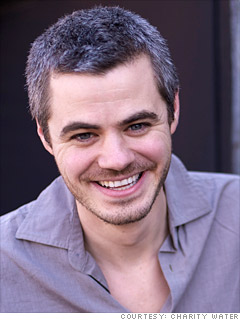 Scott Harrison, 36, is a former New York City nightclub promoter who started the nonprofit organization charity:water. The organization states that diseases from unsafe water and lack of basic sanitation kill more people every year than all forms of violence, including war and that children are especially vulnerable. To address this crisis, charity:water is expected to bring in $26 million this year which will help bring clean water to 2 million people in developing countries.
Twitter messages not available.